Christingle Carol Service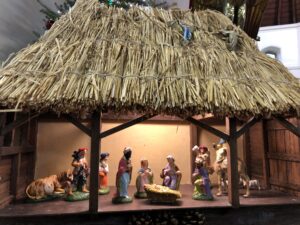 Friday 23 December, 6.00pm
Traditional family carol service with Christingles and a retelling of the Nativity story. Seasonal refreshments available after.
Midnight Mass
Christmas Eve, 11.30pm
A watchnight service with Holy Communion welcoming in the start of Christmas and the birth of the Prince of Peace.
Christmas Day Service
Christmas Day, 10.00am
A service of Holy Communion with Christmas carols celebrating the birth of Jesus.
St Oswald's Church is located at the corner of Cargill Road and Gardenrose Path, Maybole.